Why Choose ASTROFORME?
We have the expertise, to understand your needs in Technical foams & to help you choose the right product to meet the performance expectations. (techno commercial)
We are committed to build a long & enduring relationship with our Customers based on:
Trust & Reliability

Quality & Consistency

Competitive pricing

Active continuous Sales Support for timely delivery / scheduling.

Advance Planning & timely deliveries.
We believe in giving the best at an affordable price to our customers.

We believe in continuous improvement & innovation to deliver products that perform better, as well as offer definitive advantages to our customers.

We believe in partnering with our customers to develop solutions that are a win-win to both.

We believe in being passionate at what we do, which drives us to develop & deliver the unique solutions to the delight of our Customers.
To develop & Supply value added products made using Technical foams, Rubbers, Cellular & Allied materials, such that they meet the Design, Quality & Performance expectations on the end product, at the same time offering Value for money to our Customers.
"We will go the extra mile to develop bespoke solutions."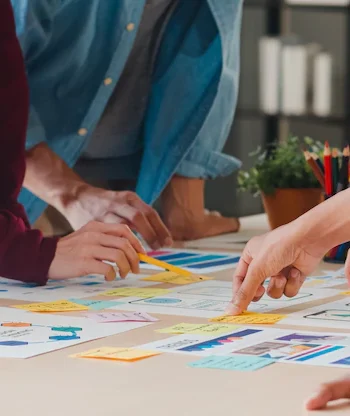 We believe that every individual in the Organization, no matter at what level in the Organization, has the potential to pop-up new innovative ideas & concepts that can contribute towards existing product & process improvements, as well as help in New Product developments.
It is here, that we as a 'Team' within the Organization, by sharing our thoughts & ideas, along with valuable inputs from our esteemed Customers, contribute towards building better & innovative products for specific Customers & Market segments.
Materials & Process Optimization

Proper RM Selection

Competitive Sourcing 

Optimized Costing 

Ideal Packaging

Ideal Logistics

Continuous improvement through feedback